L6203 DMOS Full Bridge Driver
Full bridge driver for motor control applications.
Multipower-BCD technology which combines isolated DMOS power transistors with CMOS and Bipolar circuits on the same chip. All the logic inputs are TTL, CMOS and μC compatible. Each channel (half-bridge) of the device is controlled by a separate logic input, while a common enable controls both channels. Supplied in Multiwatt11 package.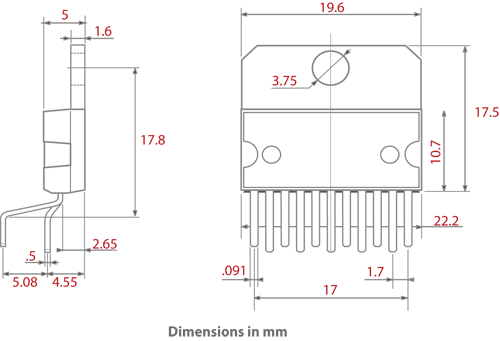 This item is now Discontinued