Twin Bus Modular Breadboard
Modular IC Breadboard with two power busses.
Full size (5.6 cm x 16.5 cm) 830 point breadboard with two power rails on both the top and bottom edges, ideal for projects that require dual Voltage supply. Standard 7.62mm centre spacing for easy insertion of IC's.
Good for small and medium projects, you can also clip these breadboards together to make wider breadboards for larger projects.
Provided with double sided adhesive backing so the breadboard can be secured in place if required.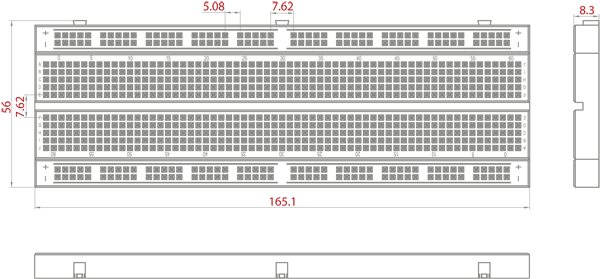 Measurements in millimetres.